Our Children & Social Justice
We'll get you through your children.

ALLEN GINSBERG
Brother will deliver brother over to death, and the father his child, and children will rise against parents and have them put to death, and you will be hated by all for my name's sake. But the one who endures to the end will be saved.

MATTHEW 10:21
FRANCIS SCHAEFFER said, "Tell me what the world is saying today, and I'll tell you what the church will be saying in seven years." The world and the church are distinct, but they are not separate. On this page we begin by documenting Social Justice taught in our preschools and grammar schools. We end with it taught in our Christian high schools, a college Christian ministry, and Covenant Theological Seminary. This is not new. What began in the 70s in our secular universities is now in full bloom in our Christian schools and ministries. Review these few brief examples of the pervasive radical effort to indoctrinate our children and grandchildren, even our pastors.
A public-school system, if it means the providing of free education for those who desire it, is a noteworthy and beneficent achievement of modern times; but when once it becomes monopolistic it is the most perfect instrument for tyranny which has yet been devised. Freedom of thought in the middle ages was combated by the Inquisition, but the modern method is far more effective.

J. GRESHAM MACHEN
By Nia House:
As a parent to a preschooler and a professor of peace and human rights education, here are my top picks for children's books that discuss important issues—and that are visually beautiful. Some of the books listed offer an overview of rights; the majority show individuals and organizations past and present who have struggled to overcome injustices. All offer different levels of child-friendly images, concepts and text.
Offered by What Do We Do All Day?:
Picture books are a great way to start conversations about how citizens can take action to make social changes. This list of picture books about protest will be timely no matter when you read them. Many of these books put protests and civil disobedience in historical context and are a great reminder of the way defiant actions have shaped who we are today.
By Nora E. Hyland:
Messages about gender are tied to messages about sexual orientation, and they reflect the heterosexual norm (Blaise 2005) inherent in school practices. Teachers often assume that all students and families are heterosexual. For example, my 2-year-old son likes to wear his hair in whatever fashion his sister wears hers: barrettes, ponytail, and pink headbands are common. During drop-off at his child care program one day, a mother of a child in another class said to me, "My husband would never allow our son to leave the house like that. Does it bother you or your husband?" This question is explicitly about gender and implicitly about sexual orientation. The implication seems to be that my 2-year-old's indifference to codes of masculinity is troubling because it may mean that he will be gay. Also implicit is the heterosexist assumption that I am straight and have a husband. Like this parent's comment. messages communicate the norm and the expectation of heterosexuality and can introduce and reinforce homophobia among children.
Tweets by a Philadelphia Teacher & Author
By Matthew R. Kay:
Matthew R. Kay is an Educator, Author of Not Light, but Fire, a Columnist for Educational Leadership Magazine, the Executive Director of the Philly Slam League, and a varsity basketball and football coach.
By Gary Haugen, International Justice Mission:
This social justice curriculum is to be used as a resource for high school teachers who would like to bring social justice into their classrooms. This curriculum – designed specifically for Christian high schools – will include Scriptural study as well as discussions of the Biblical call to justice.
Offered by Cru, Curriculum for College Students:
Though God created man to exercise dominion over the earth and reflect his divine justice, man sinned. Since then, the world has been rampant with injustice and oppression. Amidst the injustice, God tells us that he will remove those who oppress so that they may "terrify no more." God hates injustice. Just as He calls on the Church to execute his plan of salvation, God also calls on the Church to address injustice.
By Samantha Jones
I have a Ph.D. in Women's Studies, but I'm not woke anymore. I write under a pseudonym because, if my colleagues were to find out about my criticisms of this field, I would be unable to find any employment in academia. That someone who critiques the axioms of a field of study feels compelled to write under an assumed name tells you everything you need to know about the authoritarianism underpinning this ideology. I no longer believe that the fundamental ideas of Women's Studies, and of Critical Social Justice more generally, describe reality; they are at best partial explanations—hyperbolic ideology, not fact-based analysis. I have seen this ideology up close and seen how it consumes and even destroys people, while dehumanizing anyone who dissents.
By John Fea:
The generational divide among white evangelicals over issues of race and social justice has given the group a more conservative reputation than is merited, but that will change in the coming decade, according to the head of an influential Christian aid group… Haugen avoided commenting directly on issues of racial injustice, or on the question of why white evangelical Christians have been stalwart supporters of President Trump, who rose to power by demonizing immigrants. But Haugen stood by his assertion years ago, before the rise of Trump, that there is a "sea change" among evangelicals as it relates to issues of injustice. However, he qualified that much of this change is not yet being seen among older white evangelicals…
This report is very interesting in light of the debate taking place right now between the followers of California megachurch pastor John MacArthur and the Calvinist conservative evangelical group The Gospel Coalition. Some of you may recall that MacArthur is the megachurch pastor who claims that the Bible does not teach social justice. The Gospel Coalition includes evangelical theologians and pastors such as Tim Keller, D.A. Carson, Russell Moore, Al Mohler, and John Piper. They have a long way to go before someone would call their constituency "social justice warriors," but they are making efforts, particularly as it relates to racial reconciliation.
Note: Mentions of IJM do not imply a criticism of their good and significant work addressing other issues.
Haugen, Redeemer & Keller:
Syllabus (excerpts below), taught by Dr. Vincent Bantu
To discern the role of sociological categories of identity (race, ethnicity, culture, class, nationality) in the spiritual formation of our community and that of others.
To lament the Western, white cultural captivity of the Church and to place ministerial priority on the socially and culturally marginalized.
— Theology Is a human response to God.
— Theology is culturally mediated and filtered.
By Zack Groff
This term may be new to some, but what association comes to mind when you see it? If "radical society" flashes across your screen, what do you think of it? Is it a violent organization or movement seeking to upend the world as you know it? Is it the State, with its increasing power over the root concerns of your life? Is it the Academy with its holistic goals of education and character formation? Is it the Church with its responsibility over your spiritual instruction, discipline, and worship? Or is there something more fundamental to human experience as God has created it?
What each of these movements, relations, and institutions have in common is a referential basis in the one true "radical society" presented in the earliest chapters of Scripture: the family. American Presbyterian minister and evangelist Samuel Davies (1723-61) characterized the family (understood as a household) as "a radical society from which all others are derived."
Recommended Reading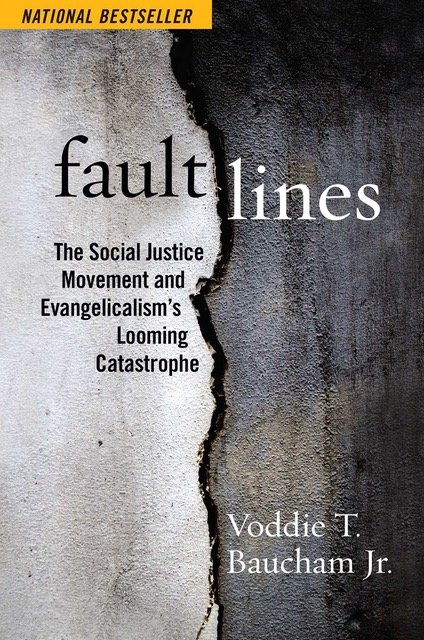 By Voddie Baucham
"This book is, among many things, a plea to the Church. I believe we are being duped by an ideology bent on our demise. This ideology has used our guilt and shame over America's past, our love for the brethren, and our good and godly desire for reconciliation and justice as a means through which to introduce destructive heresies." – Voddie Baucham
By Carl Trueman
"Carl Trueman explains modernity to the church, with depth, clarity, and force. The significance of The Rise and Triumph of the Modern Self . . . is hard to overstate." – Rod Dreher
"This is the most important book of our moment." – Ben Shapiro
By David Horowitz
"An eye-opening account of the left's 60-year war against America's Christian foundations. If you want to understand the political crisis our country is facing, read this book." – Gary Bauer
By E. Calvin Beisner
"In his booklet, Social Justice: How Good Intentions Undermine Justice and Gospel, Dr. E. Calvin Beisner exposes the sad and unintended consequences of redistribution. He also goes to the heart of the issue: the meaning of justice itself and whether, in fact, justice requires the sort of equality Progressives claim…" – The Christian Worldview
By Noah Rothman
"An elegant and thoughtful dismantling of perhaps the most dangerous ideology at work today. Modern social justice thinking tears away at our most cherished ideals and institutions. Noah Rothman has done a tremendous service in cutting through the sloganeering and getting to the heart of the matter—the elevation of crude identity politics at the expense of decency, merit, and truth." – Ben Shapiro
I am afraid that the schools will prove the very gates of hell, unless they diligently labor in explaining the Holy Scriptures and engraving them in the heart of the youth.

MARTIN LUTHER